Welcome to the Olympia Weavers Guild online!
---
Encouragement, inspiration, information, education, and FUN – all found in our meetings and workshops!
Monthly meetings are held September through June, each with a "Showcase" session where members share their work and an educational program.
We host several workshops each year, participate in the Sheep to Shawl competition at the annual Puyallup Fair, demonstrate at the Thurston County Fair, and if that's not challenging enough, we look for outreach opportunities in the community.
Members enjoy the use of a reference lending library and weaving equipment rental. The annual Show And Sale in early December provides a venue for sales of member-made fiber art, garments, and household goods.
We are affiliated with the Association of Northwest Weavers' Guilds and the Handweavers Guild of America.
---
OLYMPIA WEAVERS GUILD AND LAKEWOLD GARDENS
The Olympia Weavers Guild will have a exhibition at the Lakewold Gardens during their Mayfest Garden Celebration.  This is from Tuesday, May 6th through Sunday, May 11th.  The theme of our exhibition is "The Seasons" and it will featured current work from our members in weaving, basketry, spinning and other fiber disciplines.
The address for the Gardens is 12317 Gravelly Lake Drive SW, Lakewood, WA 98499 and the hours are from 10 a.m. until 4 p.m.
---
Annual Show and Sale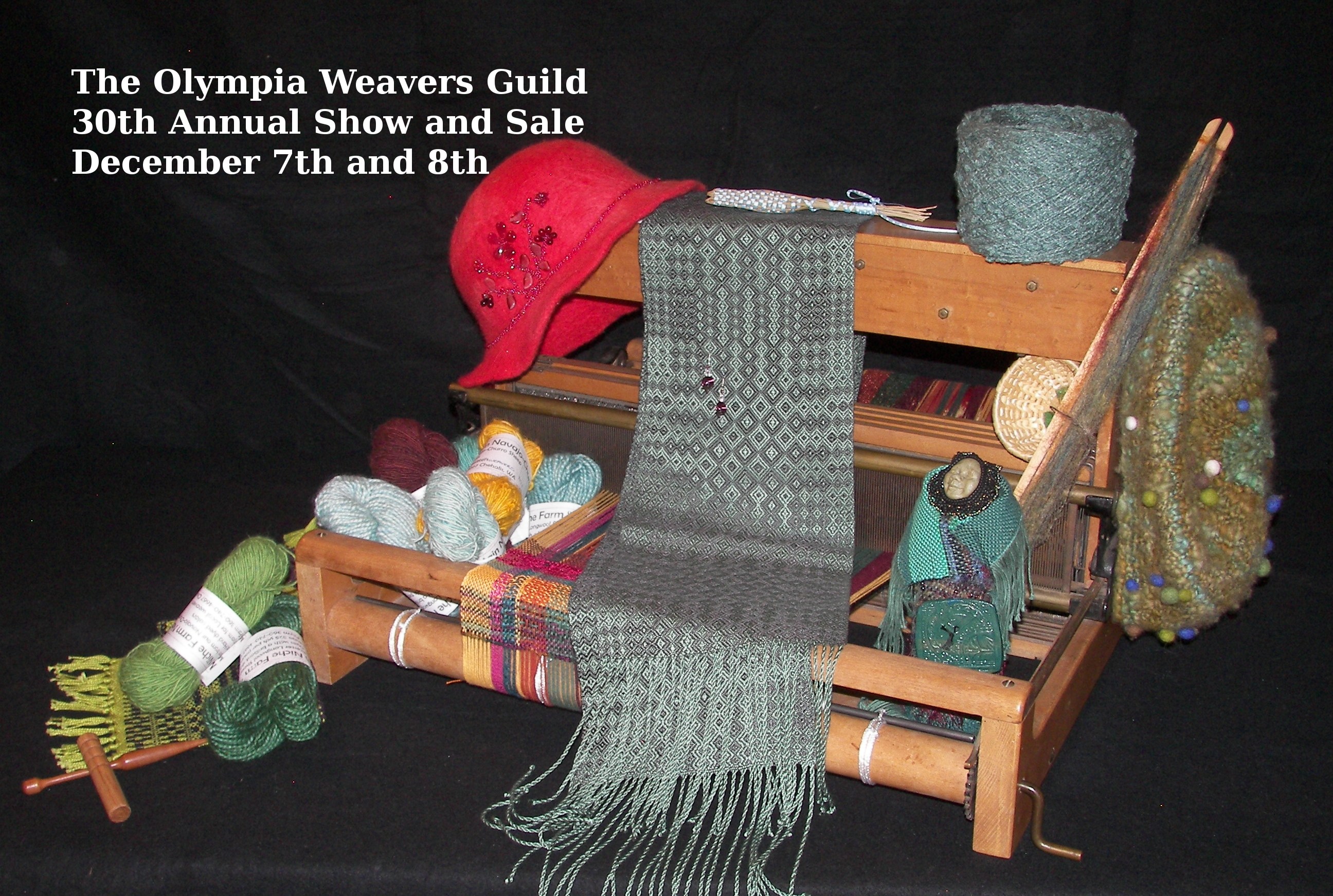 The 30th annual show and sale was held December 7th and 8th, 2013.  Below is a video slide show of the 2013 show and sale offerings.  These are one-of-a-kind handmade items crafted by our members.  The sale is held at the North Olympia Fire Station #7, 5046 Boston Harbor Road (get directions on our calendar page). The show and sale is held annually on the first full weekend in December. Hours are 10-6 on Saturday and 10-4 on Sunday.
Olympia Weavers Guild 2013 from Larye Parkins on Vimeo.