Participate in the Show Off Your Stuff Informal Fiber Art Show
Sunday, October 8, 2023, 3 – 4 PM ET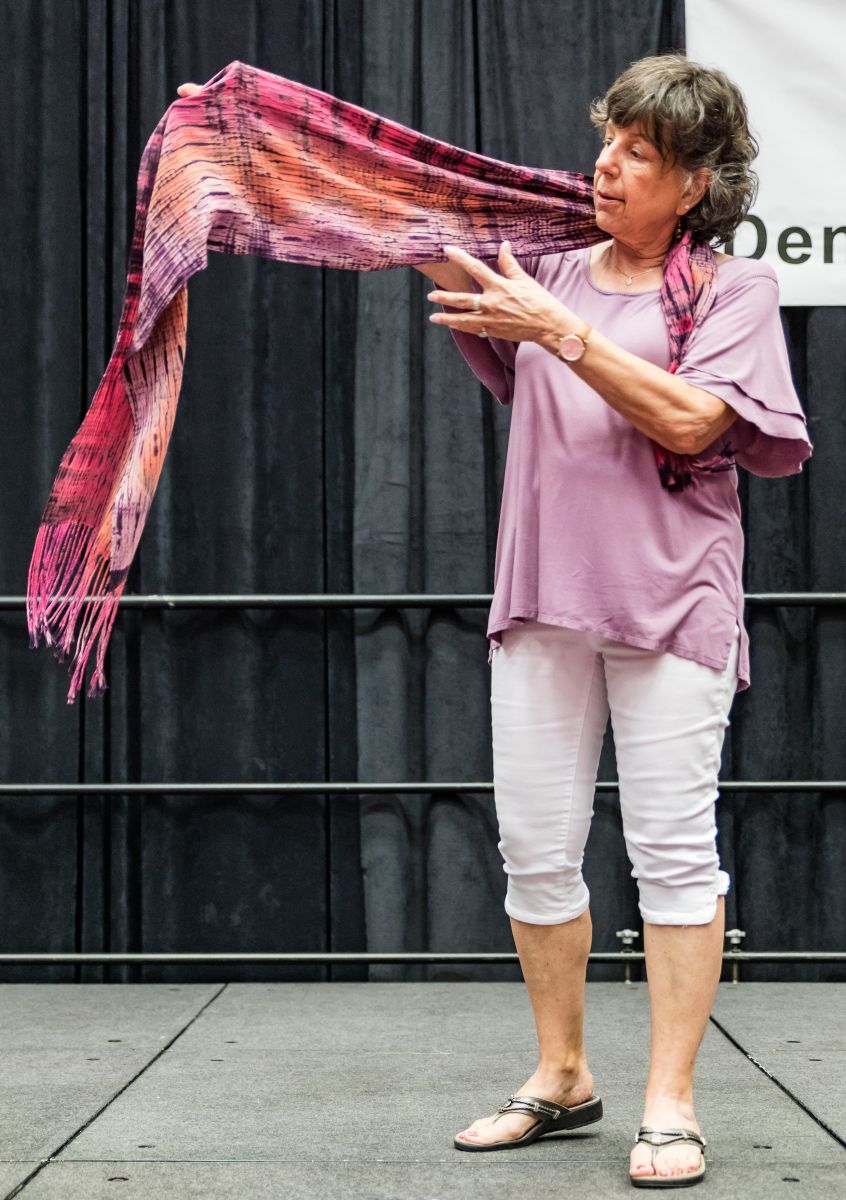 Strut your stuff as you walk the virtual runway during the Handweavers Guild of America, Inc's (HGA) Spinning and Weaving Week! All fiber enthusiasts, whether beginner or advanced, are invited to share and appreciate each other's inspirational garments, wearable art, accessories for the home, and functional work through our virtual Show Off Your Stuff Informal Fiber Art Show.
Participants are encouraged to model their latest wearable creations or to show their functional designs in this fun and supportive online environment. Participation is free. The show will begin at 3:00 PM ET on Sunday, October 8, 2023, and will continue until all pieces have been shown. Come share your work with the other members of the HGA community!
Participants showing their work receive free admission to Spinning & Weaving Week in 2024!
Curious about what a virtual fashion show looks like? Watch our 2020 show!